Our Services
Repires & Replacements
Unfortunately, it's all too easy to get a chipped windscreen. Chips can be easily caused by loose chippings and stones on the road surface, whether you're travelling on the motorway or small suburban streets. Whilst it's tempting to ignore small stone chips and cracks, it is imperative that you deal with them as soon as they occur in order to avoid further damage to your vehicle's glass.
GoJoshua Auto Services & General Trading always aims to carry out our high quality vehicle glass repairs as quickly and efficiently as possible. We will always aim to repair your windscreen rather than replace it, if it benefits you. This is because we are a customer focused company dedicated to providing windscreen repair and replacement services that are tailored around you and your vehicle.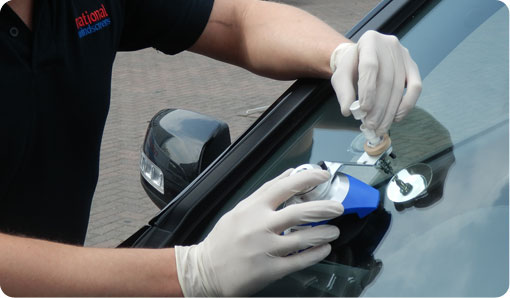 If the crack in your windscreen is too severe or your car's glass is already broken, we will carry out a comprehensive windscreen replacement, quickly and to the highest standard. We are able to do this by having highly skilled, experienced windscreen technicians and large stocks of vehicle glass available at all times.
So whether you require a replacement windscreen, rear window or side window, we can help quickly for a great price. No matter what size of vehicle you have, our team of glazing experts have been undertaking GoJoshua Auto Services & General Trading repairs on a huge variety of vehicles across the country for many years. GoJoshua Auto Services & General Trading has the experience and knowledge to repair your windscreen in no time.
At GoJoshua Auto Services & General Trading, our qualified technicians are experts in windscreen replacement, windscreen repair, side window replacement, rear window replacement, mirror replacement, auto glass restoration and window tinting.
GoJoshua Auto Services & General Trading can repair or replace any piece of auto glass on any make or model of vehicle from modern cars to classic cars, vintage to prestige models, vans, trucks, buses, earth moving equipment, fixed plant and machinery.
Our services include:
Windscreen chip and windscreen crack repairs
Windscreen replacement
Reseals
Side and rear window replacement
Laminated glass cut to order – plant and equipment, caravans, trailers, motor homes etc.
Mirrors cut to order
Perspex supply
Automotive glass restoration
Headlight Restoration
Window tinting
Lease and fleet vehicle auto glass repairs
Workshop and mobile services available
Sales of Home & Ghana Used Cars
Bidding or Purchasing of Auction Cars in the USA
Mechanical & Servicing of Cars
Safety is of topmost importance to us at GoJoshua Auto Services & General Trading, we only use automotive glass which meets or exceeds the strict Standard and ensures the safest and most durable glass as required to meet required conditions.